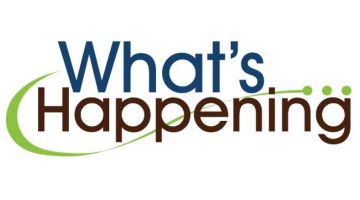 Stay up to date with important news.
CALENDAR OF IMPORTANT EVENTS
January 10, 17, 24,
Stewardship Recognition Sunday
January 31st. Special Community Person besides a parish member.
Ash Wednesday. February 18th. Liturgy will be at 7:00pm. Reconciliation Thursday. February 19th. A special prayer service and the Sacrament of Reconciliation will be at 7:00pm.
Holy Week Begins
Passion Sunday, March 28th
Holy Thursday, April 1st at 7pm
Good Friday, April 2nd at 7pm
Easter Vigil, April 3rd at 8pm
Easter Sunday April 4th
Masses at 9am and 10:45am
Where's the Tithing Envelopes?
"We are aware many of you did not receive your tithe envelopes in the mail this quarter. Due to overwhelming volume and the depletion of the mail service they have not kept up with bulk deliveries. Please use the pew envelopes or one you bring from home. Be sure to print your full name and envelope number on the envelope you use. Remember to place your tithe in the wooden pillars that are at the ends of the last pews.

Thank you.
---
Registration for COVID-19 Vaccine
The Collins Community Center targets vulnerable seniors who have received an invitation to be vaccinated. These are seniors who have disabilities, vulnerabilities, or other disadvantages that preclude them from accessing the COVID-19 vaccine sites run by the Florida Department of Health. If you feel you qualify for a COVID-10 vaccine as a vulnerable senior, call the City of Oakland Park at 954-630-4335, Monday-Friday, 8am to 5pm, to schedule an appointment.

To schedule an appointment for a vaccination in Broward county, visit: http://browardcovidvaccine.com

As vulnerable seniors are assisted and more vaccines become available, the City of Oakland Park will continue to partner with the Florida Department of Health to provide vaccines to the general senior population. Non-vulnerable seniors will be added to a waitlist to be served as extra vaccines become available. For more information, or to get on the waitlist, please call
954-630-4335