June 20, 2021
Twelfth Sunday in Ordinary Time
Job 38: 1-11
Psalm 92
2 Corinthians 5: 6-10
Mark 4:26-34
"Why Are You Terrified?
Follow God's Divine Direction. "
What an exchange between God and His people that takes place in today's scriptures. Let us start with the exchange between the disciples and Jesus in the Gospel.
As the disciples and Jesus proceed across a violent sea the boat is taking on water badly. Jesus is not disturbed. However, the disciples are very alarmed. The disciples' fear is understandable to us who read the story. We mere mortals find such events fearful.
Seeing Jesus slumbering through the tumult the others cry out to Him, "…do you not care that we are perishing?" As if with a yawn Jesus wakes and calms the entire situation. Then with almost dismay Jesus says, "Why are you terrified? Do you not have faith?"
One might respond to Jesus, "really?! It's easy for you to say." The reason for the fear is they still did not understand who Jesus is. As they say, "Who then is this whom even wind and sea obey?" The exchange between the disciples and Jesus is telling of how much farther the disciples must go to understand the Lord and His ways. Look at another exchange in the scriptures of the day.
In the first reading, once again an exchange takes place during a storm. The storm is illustrative of Job's life situation. God addresses Job's questions and concerns. Job certainly had reason for his questions. God points out His power by asking, "Who shut within doors the sea…." Again, like the disciples in the gospel story, Job is trying to understand the Lord and His ways. We who read these passages struggle with the same.
It is the Lord who has all power. God has used His power to bring order to all creation. Yet, God's order is mysterious to us mortals. We do not easily understand it. We might not recognize God in the first place, somewhat like the disciples. Moreover, we are unable to tie life events together to recognize the order divine direction is giving them. God is, though, expecting we trust Him, discern His direction, and follow. God wants us to have patience as His plan unfolds. It takes time for us mere mortals to understand.
Paul gives good counsel in the second reading. The apostle points out when we know and understand Jesus we cannot keep from living His way. As Paul says, "The Love of Christ impels us…." It pushes us in the way of divine direction. It is in Christ that all things are brought to fruition. God has come to us in our time and space. As such all things are ordered, "the old things have passed away; behold, new things have come." So, what does all this mean for us today?
Brothers and sisters, assess the current situation of your life. What are the relationships you are in? How do you conduct your affairs? Does your conduct advance the Good according to God's plans? Do you take time to form your conscience by consulting wise counsel and good sources of information?
Sometimes we mere mortals get ourselves into difficult situations by not having well-formed consciences. We chose the wrong direction. Sometimes external forces do hurt us as was the case in Job's life. Sometimes it is one's own way of thinking or life choices that bring about negative perceptions and reactions to others. Sometimes it is a combination of these external and internal forces that cause the pain and questioning. Getting on God's path can and will bring healing in the context of the order it may bring.
To be on track with God's track begin with the examination of conscience suggested above. Seek wise counsel from others who hold the position of counsel. These may be the leaders of the Church itself such as priests or deacons or religious. They may be wise and experienced family members who are not caught up in dysfunctional family systems. They may be friends who have shown to be on solid spiritual ground and are reliable actors in God's ways. Through their own reflected on life experiences they may be able to help you see how your life events tie together to form a guide to fulfillment in God's way. Even then it is not easy to ply through life.
God is one who loves you and all of His creation. The Lord will lead and guide each one of us along the way. As such, why be terrified?
Peace,
Father Bob
---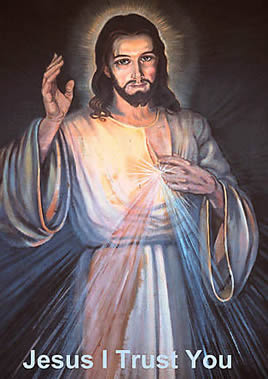 "For the sake of His sorrowful Passion, have mercy on us and on the whole world."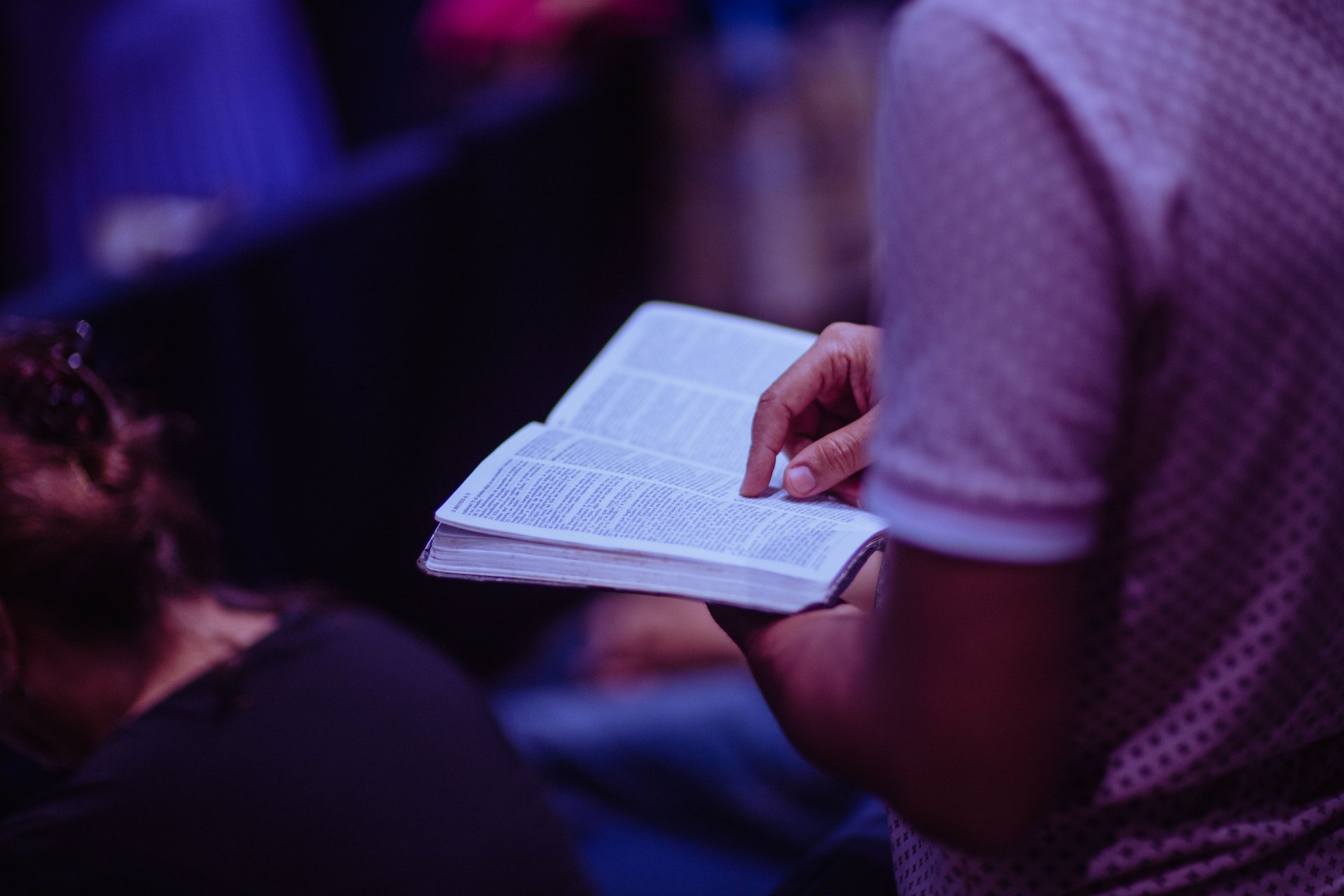 Reading the Bible in order to deepen our relationship with Jesus.
It is important to read the Bible in order to understand our Catholic faith better and be able to pass it on to others. It is important to read the Bible in order to live holy Christian lives.

Spending time reading the upcoming weeks scripture will enhance you experience at Mass.
---
God did not make death,
nor does he rejoice in the destruction of the living.
For he fashioned all things that they might have being;
and the creatures of the world are wholesome,
and there is not a destructive drug among them
nor any domain of the netherworld on earth,
for justice is undying.
For God formed man to be imperishable;
the image of his own nature he made him.
But by the envy of the devil, death entered the world,
and they who belong to his company experience it.
Responsorial Psalm
30:2, 4, 5-6, 11, 12, 13
R. (2a) I will praise you, Lord, for you have rescued me.
I will extol you, O LORD, for you drew me clear
and did not let my enemies rejoice over me.
O LORD, you brought me up from the netherworld;
you preserved me from among those going down into the pit.
R. I will praise you, Lord, for you have rescued me.
Sing praise to the LORD, you his faithful ones,
and give thanks to his holy name.
For his anger lasts but a moment;
a lifetime, his good will.
At nightfall, weeping enters in,
but with the dawn, rejoicing.
R. I will praise you, Lord, for you have rescued me.
Hear, O LORD, and have pity on me;
O LORD, be my helper.
You changed my mourning into dancing;
O LORD, my God, forever will I give you thanks.
R. I will praise you, Lord, for you have rescued me.
Brothers and sisters:
As you excel in every respect, in faith, discourse,
knowledge, all earnestness, and in the love we have for you,
may you excel in this gracious act also.

For you know the gracious act of our Lord Jesus Christ,
that though he was rich, for your sake he became poor,
so that by his poverty you might become rich.
Not that others should have relief while you are burdened,
but that as a matter of equality
your abundance at the present time should supply their needs,
so that their abundance may also supply your needs,
that there may be equality.
As it is written:
Whoever had much did not have more,
and whoever had little did not have less.
---
R. Alleluia, alleluia.
Our Savior Jesus Christ destroyed death
and brought life to light through the Gospel.
R. Alleluia, alleluia.
When Jesus had crossed again in the boat
to the other side,
a large crowd gathered around him, and he stayed close to the sea.
One of the synagogue officials, named Jairus, came forward.
Seeing him he fell at his feet and pleaded earnestly with him, saying,
"My daughter is at the point of death.
Please, come lay your hands on her
that she may get well and live."
He went off with him,
and a large crowd followed him and pressed upon him.

There was a woman afflicted with hemorrhages for twelve years.
She had suffered greatly at the hands of many doctors
and had spent all that she had.
Yet she was not helped but only grew worse.
She had heard about Jesus and came up behind him in the crowd
and touched his cloak.
She said, "If I but touch his clothes, I shall be cured."
Immediately her flow of blood dried up.
She felt in her body that she was healed of her affliction.
Jesus, aware at once that power had gone out from him,
turned around in the crowd and asked, "Who has touched my clothes?"
But his disciples said to Jesus,
"You see how the crowd is pressing upon you,
and yet you ask, 'Who touched me?'"
And he looked around to see who had done it.
The woman, realizing what had happened to her,
approached in fear and trembling.
She fell down before Jesus and told him the whole truth.
He said to her, "Daughter, your faith has saved you.
Go in peace and be cured of your affliction."

While he was still speaking,
people from the synagogue official's house arrived and said,
"Your daughter has died; why trouble the teacher any longer?"
Disregarding the message that was reported,
Jesus said to the synagogue official,
"Do not be afraid; just have faith."
He did not allow anyone to accompany him inside
except Peter, James, and John, the brother of James.
When they arrived at the house of the synagogue official,
he caught sight of a commotion,
people weeping and wailing loudly.
So he went in and said to them,
"Why this commotion and weeping?
The child is not dead but asleep."
And they ridiculed him.
Then he put them all out.
He took along the child's father and mother
and those who were with him
and entered the room where the child was.
He took the child by the hand and said to her, "Talitha koum,"
which means, "Little girl, I say to you, arise!"
The girl, a child of twelve, arose immediately and walked around.
At that they were utterly astounded.
He gave strict orders that no one should know this
and said that she should be given something to eat.
---