September 19, 2021
Twenty-fifth Sunday In Ordinary Time
Wisdom 2:12, 17-20
Responsorial Psalm 54:3-4, 5, 6 and 8
James 3:16-4:3
Mark 9:30-37

Do Your Desires and Passions
Lead To the Good of All?
There are times in my life when I chase after earthly desires and overlook the Good. In my quest for earthly reward It is possible others may be hurt. Thus, I must examine my conscience and pray for God's guidance and strength to carry on in his direction.
Saint James (second reading) shows the contrast between what is base and what is good. James points out jealousy and selfish ambition cause disorder and foul practice. "But, the wisdom from above is first of all pure, then peaceable, gentle, compliant, full of mercy and good fruits, without inconstancy or insincerity."
James goes on to point out our passions cause conflicts and wars. Note, the things we covet we do not possess. What we overly desire we cannot obtain. This is like vanity. Vanity is vapor that slips through our fingers. We cannot grasp it or hang on to it. "You ask but do not receive, because you ask wrongly, to spend it on your passions."
I am often concerned about my passions and desires. Do they lead to what is good for others and not just for me? Most every morning I pray to God, "Lord, let me bring your good to others today." It is a simple request. I do not involve myself in lengthy sentences. Just, "let me do good". Then I trust God will guide me. I also ask for his strength to endure on his path.
There are many challenges and difficulties along the way of ministry. Often, they are almost overpowering. At times I have wondered why I should be so challenged. I note I never asked for the priesthood and ministry. Therein is the answer.
Actually, the nearly overwhelming challenges I complain about keep me out of trouble. I do not have time to chase my own desires. By God's grace I stay out of trouble. There are no idle hands here. Doing God's work keeps me safe from giving into evil desires.
Each of us is a piece of the Church. Together we make up the Body of Christ. Surely temptation effects every one of us. No member is immune. When earthly desires creep into our ranks it is necessary to address the matter. We do not want ill behaviors among us that hurt the body of Christ.
Our Pope Francis has been addressing such matters during his time in office. He has outright dismissed leaders, even Cardinals, from their jobs. He has reformed the Vatican Bank for example. And where people have sought to reverse the workings of the Holy Spirit in Vatican Council Two teachings, he has applied correction. Moreover, he is leading the Church to greater inclusion of the people "in the Pews". The spirit of the Council is to render greater local church governance in order to speak to local cultures.
The Pope has done so bravely. Some people have "pushed back" at him vigorously. Some have been more subtle in their attempt to undermine his leadership. The first reading speaks to this kind of dynamic. The Book of Wisdom tells of people who wanted to do away with the "just one". They found the just one to be upsetting the way they were satisfying their own earthly desires and letting others suffer the oppression of their rule.
It is important, then, for each of us to examine his or her conscience. It is necessary to do so collectively too. This collective examination is being planned now by Pope Francis. Keep a watch. For now, though ponder this week's Scripture Readings. Examine your own conscience. Do your desires and passions lead to the Good of all?
Peace,
Father Bob
---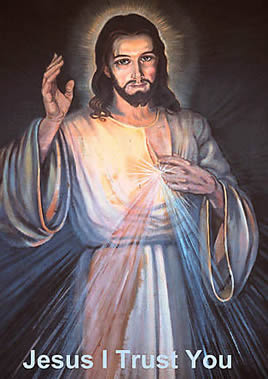 "For the sake of His sorrowful Passion, have mercy on us and on the whole world."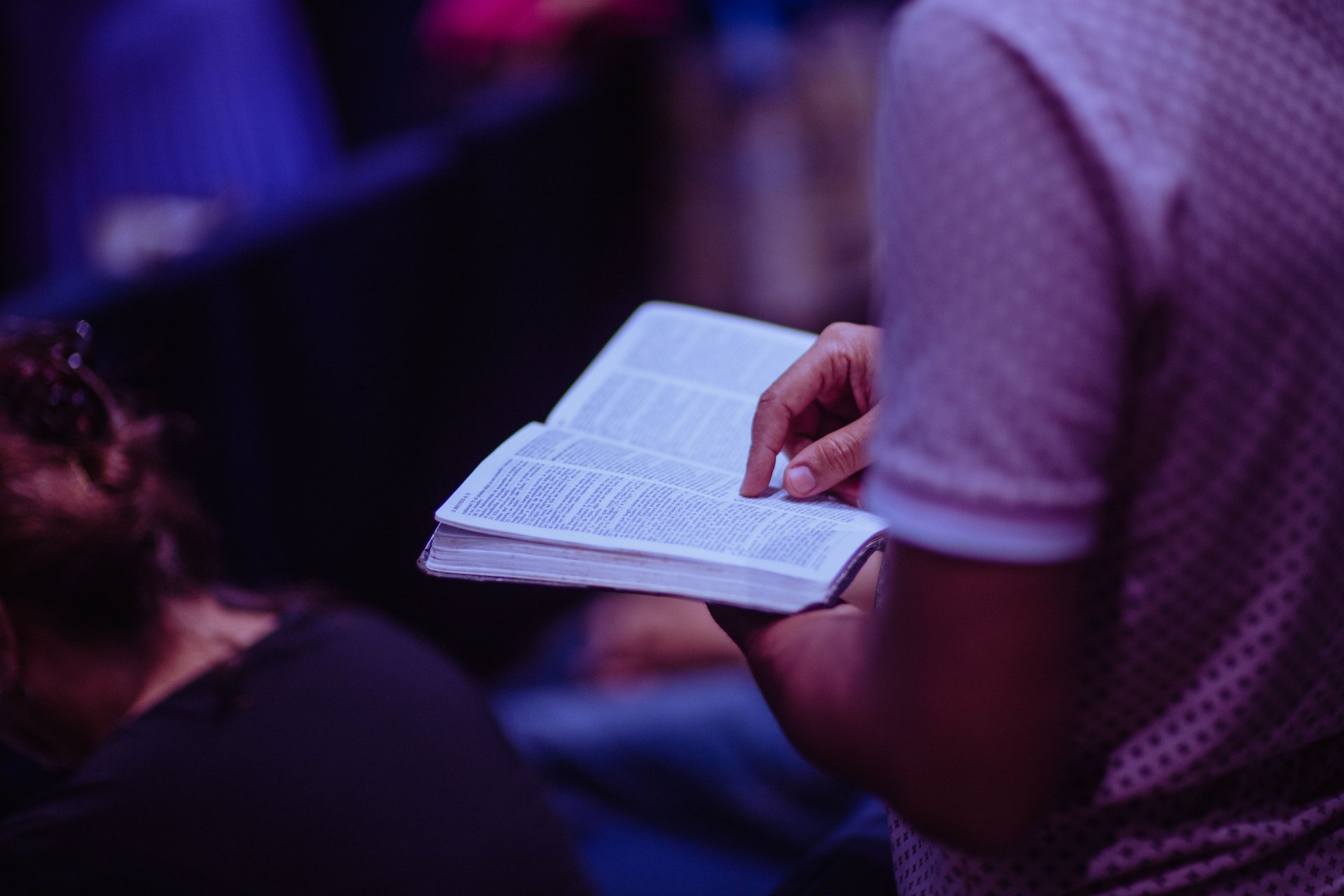 Reading the Bible in order to deepen our relationship with Jesus.
It is important to read the Bible in order to understand our Catholic faith better and be able to pass it on to others. It is important to read the Bible in order to live holy Christian lives.

Spending time reading the upcoming weeks scripture will enhance you experience at Mass.
---
The LORD came down in the cloud and spoke to Moses.
Taking some of the spirit that was on Moses,
the LORD bestowed it on the seventy elders;
and as the spirit came to rest on them, they prophesied.

Now two men, one named Eldad and the other Medad,
were not in the gathering but had been left in the camp.
They too had been on the list, but had not gone out to the tent;
yet the spirit came to rest on them also,
and they prophesied in the camp.
So, when a young man quickly told Moses,
"Eldad and Medad are prophesying in the camp,
" Joshua, son of Nun, who from his youth had been Moses' aide, said,
"Moses, my lord, stop them."
But Moses answered him,
"Are you jealous for my sake?
Would that all the people of the LORD were prophets!
Would that the LORD might bestow his spirit on them all!"

Responsorial Psalm
19:8, 10, 12-13, 14
R. (9a) The precepts of the Lord give joy to the heart.
The law of the LORD is perfect,
refreshing the soul;
the decree of the LORD is trustworthy,
giving wisdom to the simple.
R. The precepts of the Lord give joy to the heart.
The fear of the LORD is pure,
enduring forever;
the ordinances of the LORD are true,
all of them just.
R. The precepts of the Lord give joy to the heart.
Though your servant is careful of them,
very diligent in keeping them,
Yet who can detect failings?
Cleanse me from my unknown faults!
R. The precepts of the Lord give joy to the heart.
From wanton sin especially, restrain your servant;
let it not rule over me.
Then shall I be blameless and innocent
of serious sin.
R. The precepts of the Lord give joy to the heart.
Come now, you rich, weep and wail over your impending miseries.
Your wealth has rotted away, your clothes have become moth-eaten,
your gold and silver have corroded,
and that corrosion will be a testimony against you;
it will devour your flesh like a fire.
You have stored up treasure for the last days.
Behold, the wages you withheld from the workers
who harvested your fields are crying aloud;
and the cries of the harvesters
have reached the ears of the Lord of hosts.
You have lived on earth in luxury and pleasure;
you have fattened your hearts for the day of slaughter.
You have condemned;
you have murdered the righteous one;
he offers you no resistance.
---
R. Alleluia, alleluia.
Your word, O Lord, is truth;
consecrate us in the truth. R. Alleluia, alleluia.
Gospel
Mk 9:38-43, 45, 47-48
At that time, John said to Jesus,
"Teacher, we saw someone driving out demons in your name,
and we tried to prevent him because he does not follow us."
Jesus replied, "Do not prevent him.
There is no one who performs a mighty deed in my name
who can at the same time speak ill of me.
For whoever is not against us is for us.
Anyone who gives you a cup of water to drink
because you belong to Christ,
amen, I say to you, will surely not lose his reward.

"Whoever causes one of these little ones who believe in me to sin,
it would be better for him if a great millstone
were put around his neck
and he were thrown into the sea.
If your hand causes you to sin, cut it off.
It is better for you to enter into life maimed
than with two hands to go into Gehenna,
into the unquenchable fire.
And if your foot causes you to sin, cut if off.
It is better for you to enter into life crippled
than with two feet to be thrown into Gehenna.
And if your eye causes you to sin, pluck it out.
Better for you to enter into the kingdom of God with one eye
than with two eyes to be thrown into Gehenna,
where 'their worm does not die, and the fire is not quenched.'"
---