June 26, 2022
Thirteenth Sunday in Ordinary Time
1 Kings 19: 16b, 19-21
Psalm 16
Galatians 5: 1, 13-18
Luke 9: 51-62
The gospel states, "(Jesus) resolutely determined to journey to Jerusalem…." He was beginning His final journey to the city. Jesus has completed his ministry in Galilee. Now the time to bring about his final act that brings salvation would take place.
The salvation Jesus intended to bring was not accepted by all. Rather, it is rejected by most people. The Samaritan village they were passing through did not welcome him as he was a Jew destined for Jerusalem. His disciples James and John were angry about this rejection. They wanted Jesus to use his mighty power to "call down fire from heaven to consume them." But Jesus would have nothing to do with such a violent act. He just moved on to the next village. Once again, the disciples did not understand Jesus' mission. They viewed the others as being clueless and most likely saw the people as a waste and not worthy.
It is an irony the disciples were judgmental. They pointed a finger at the "clueless" opponents. They certainly were themselves. Note the rest of the story in this passage of the Gospel.
Would-be followers of Jesus all had excuses not to follow Jesus immediately. Each person had an excuse to postpone joining Jesus on his final journey. They were resistant. Jesus however gives example of knowing the priorities. He had to move on up to Jerusalem. There was no time to wait around for these so-called disciples to get serious about giving themselves over to Jesus' mission. Time was now closing in on the end. Jesus had to complete his mission with or without them.
Once one comes to understand God is calling the second step is necessary. The second step is to learn and be mentored. This happens in the first reading from 1 Kings. Elisha realizes his call from Elijah. Thus, Elisha unburdens himself of his worldly possessions and follows Elijah. He becomes Elijah's attendant. That is, he understudies the prophet and learns from him before going out on his own. The final step in responding to a calling is to take full responsibility for the call to ministry.
Interestingly, in the second reading, Galatians, Paul tells the Galatians, by his actions and obedience to the Father, Jesus has set the people free. Thus, Paul exhorts all to "…stand firm and do not submit again to the yoke of slavery." Moreover, Paul warns, "do not use this freedom as an opportunity for the flesh; rather, serve one another through love."
Brothers and sisters, as you have committed to baptism in the Church reflect on your dedication to following the Gospel. Do you take notice of other people's lack of dedication to God's calling to the Gospel? Are you fully dedicated? Have you been in the past but now waning in that dedication now?
Do not panic if you are waning in your dedication. Maybe it is time to renew your dedication to your baptismal promises. Perhaps take notice of your personal prayer time. Make sure you are taking time to spend even some short minutes with the Lord a few times a day. Remember the Praise Phrase, "Praise to you Lord Jesus Christ, King of endless glory!" Repeat that a few times in a row. Also, repeat a few times over, "Lord Jesus Christ, have mercy on me a sinner." And be sure to come to Church on Sunday and celebrate the Word and Sacrament with the others in the parish.
In time, perhaps a short time, you will renew the Spirit within yourself. You will put aside some of the distractions you have picked up. Then you will once again be resolutely determined to journey to Jerusalem.
Peace to You!
Father Bob
Father Bob's Video Reflections
Each week Father Bob records his Video Reflection. The videos from Father are a somewhat intimate talk and produced as an additional resource to help understand Sundays Scripture readings, just as the bulletin contains a written version. These added resources are not meant to replace attending Sunday Liturgy. We must still come together to experience the fulness of God's Love and grace for us is in the Sacraments.
Please take the time to watch Fathers video, as well as finding time to join us on Thursday evenings, at 7:00 pm for Scripture Sharing. Doing so will help you gain a greater understanding of each weeks Mass.
See a complete collection of all Video Reflections
June 19th
Many Feasts In One
The Most Holy Body and Blood of Christ (Corpus Christi)
For us, the parish of Blessed Sacrament, this is our special feast day. We give witness to the Body and Blood of Christ in his most precious Real Presence.

The Scriptures of the day say the following: (taken from the Ordo) Melchezedek, priest of God Most High (Ps 110), offers bread and wine as a blessing upon Abram (Gn. 14). Jesus fulfills this offering, giving us his own body and blood under the forms of bread and wine (1Cor. 11). Thus is our hunger satisfied in abundance (Luke 9), as we make our pilgrim way to the heavenly banquet.
---
Juneteenth honors the emancipation of enslaved African Americans in the U.S. The name "Juneteenth" is a blend of the two works: "June" and "nineteenth." It is believed to be the oldest African American holiday, with annual celebrations on June 19th in different parts of the country dating back to 1866. It originated in Galveston, Texas.
---
Father's Day was begun in the US in the early 20th century to complement Mother's Day in celebrating fathers, fathering, and fatherhood. The day became a national celebration as did Mother's Day. However, it too became commercialized. For us Roman Catholic Christians we honor fathers and pattern after St. Joseph. Thus, in a humble way a father lovingly and firmly cares for his family.
---
We refer to the reception of the Holy Eucharist as our Communion or receiving Communion because this action means just that. To receive Communion means we are in communion with each of the others who are doing the same as we are today. Our walking up to the front of the sanctuary and saying "Amen" when the Boy and Blood are presented to us signifies that we are one with each other. We are truly initiated into the On, Holy, Catholic, Apostolic Church we call the Roman Catholic Church. United as such we are in "communion".

While we are saddened by the separation that exists between the different denominations, they may not partake of the one Bread and one Cup. The leaders of our denominations must continue to work toward a unity in theology, belief and practice that we all may one day be one. Until then our brothers and sisters, though they may be such through profession of faith in Jesus as the Risen Lord, are not in communion with us and therefore do not come forward to receive Communion, the Eucharist. You see, their denominations do not believe in the Real Presence of Jesus Christ nor in the Magisterium of the Church, nor in the objective history or Tradition of the Church.

When we arrive to receive Communion we do the following:
1. We pause and bow our head in a reverent manner to show respect prior to the host being presented;
2. We look up as the Host is presented by the Priest, Deacon or Extraordinary Minister of the Eucharist;
3. He or she will hold the Host before us and say, "The Body of Christ";
4. We say, "Amen". That signifies our assent in faith to the Real Presence of Christ in the Host as well as our belief in all Christ has done for us;
5. We take the Host in the non-dominant hand or on the tongue. Then we step aside and consume the Host with much reverence;
6. Then we repeat these steps if we receive from the Cup of His Blood;
7. Return to our seat and pray silently recognizing we have just taken into ourselves the Body and Blood of Christ. Let this deep relationship "sink in". Let gratitude rise up from the depth of your being in great Joy.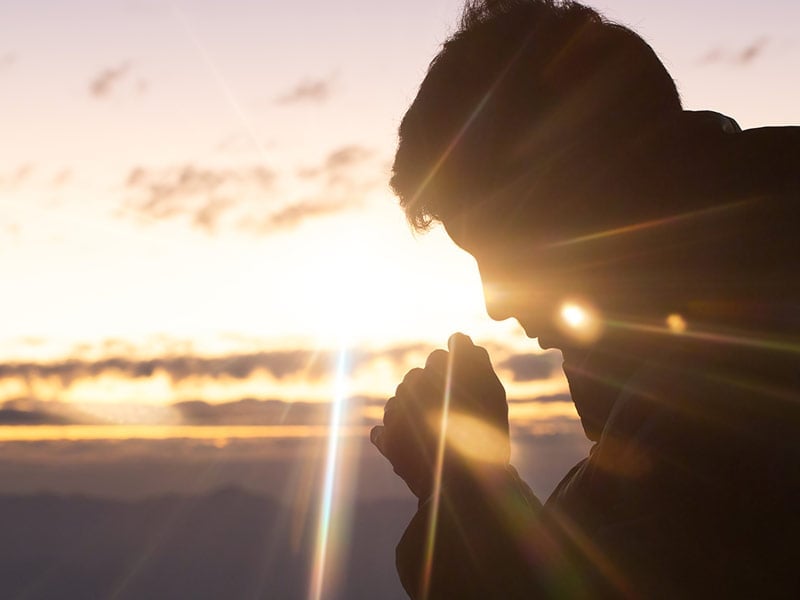 Lord Jesus Christ
have Mercy on me
a Poor Sinner.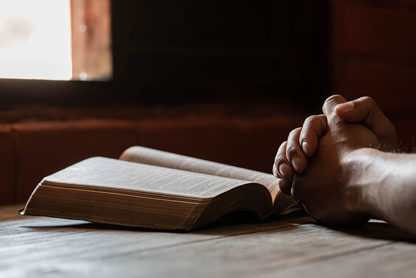 Reading the Bible in order to
deepen our relationship with Jesus.
It is important to read the Bible in order to understand our Catholic faith better and be able to pass it on to others. It is important to read the Bible in order to live holy Christian lives.

Spending time reading the upcoming weeks scripture will enhance you experience at Mass.
Thirteenth Sunday in Ordinary Time -
June 26, 2022
---
The LORD said to Elijah:
"You shall anoint Elisha, son of Shaphat of Abelmeholah,
as prophet to succeed you."

Elijah set out and came upon Elisha, son of Shaphat,
as he was plowing with twelve yoke of oxen;
he was following the twelfth.
Elijah went over to him and threw his cloak over him.
Elisha left the oxen, ran after Elijah, and said,
"Please, let me kiss my father and mother goodbye,
and I will follow you."
Elijah answered, "Go back!
Have I done anything to you?"
Elisha left him, and taking the yoke of oxen, slaughtered them;
he used the plowing equipment for fuel to boil their flesh,
and gave it to his people to eat.
Then Elisha left and followed Elijah as his attendant.
---
R (cf. 5a) You are my inheritance, O Lord.
Keep me, O God, for in you I take refuge;
I say to the LORD, "My Lord are you.
O LORD, my allotted portion and my cup,
you it is who hold fast my lot."
R You are my inheritance, O Lord.
I bless the LORD who counsels me;
even in the night my heart exhorts me.
I set the LORD ever before me;
with him at my right hand I shall not be disturbed.
R You are my inheritance, O Lord.
Therefore my heart is glad and my soul rejoices,
my body, too, abides in confidence
because you will not abandon my soul to the netherworld,
nor will you suffer your faithful one to undergo corruption.
R You are my inheritance, O Lord.
You will show me the path to life,
fullness of joys in your presence,
the delights at your right hand forever.
R You are my inheritance, O Lord.
Brothers and sisters:
For freedom Christ set us free;
so stand firm and do not submit again to the yoke of slavery.

For you were called for freedom, brothers and sisters.
But do not use this freedom
as an opportunity for the flesh;
rather, serve one another through love.
For the whole law is fulfilled in one statement,
namely, You shall love your neighbor as yourself.
But if you go on biting and devouring one another,
beware that you are not consumed by one another.

I say, then: live by the Spirit
and you will certainly not gratify the desire of the flesh.
For the flesh has desires against the Spirit,
and the Spirit against the flesh;
these are opposed to each other,
so that you may not do what you want.
But if you are guided by the Spirit, you are not under the law.
R. Alleluia, alleluia.
I am the living bread that came down from heaven, says the Lord;
whoever eats this bread will live forever.
R. Alleluia, alleluia.
When the days for Jesus' being taken up were fulfilled,
he resolutely determined to journey to Jerusalem,
and he sent messengers ahead of him.
On the way they entered a Samaritan village
to prepare for his reception there,
but they would not welcome him
because the destination of his journey was Jerusalem.
When the disciples James and John saw this they asked,
"Lord, do you want us to call down fire from heaven
to consume them?"
Jesus turned and rebuked them, and they journeyed to another village.

As they were proceeding on their journey someone said to him,
"I will follow you wherever you go."
Jesus answered him,
"Foxes have dens and birds of the sky have nests,
but the Son of Man has nowhere to rest his head."

And to another he said, "Follow me."
But he replied, "Lord, let me go first and bury my father."
But he answered him, "Let the dead bury their dead.
But you, go and proclaim the kingdom of God."
And another said, "I will follow you, Lord,
but first let me say farewell to my family at home."
To him Jesus said, "No one who sets a hand to the plow
and looks to what was left behind is fit for the kingdom of God."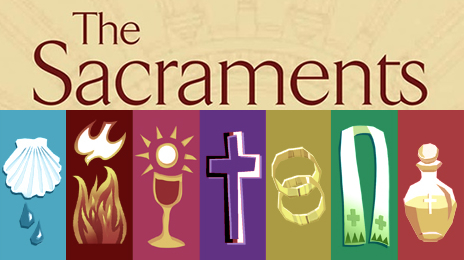 Sacraments of Christian Initiation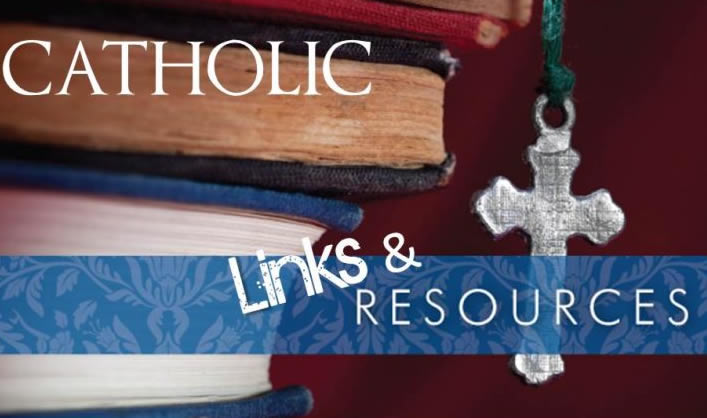 Click on the links below for more information