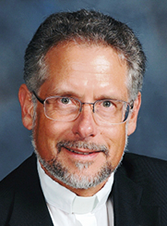 Our current pastor, Rev. Robert F. Tywoniak (Fr. Bob) shared with us how the words of Mother Teresa of Calcutta, "I am called to be faithful, not successful," have come to make more sense to him over his time in the priesthood. One might work years to build up some particular ministry or another in service to God's Church only to be called to something and someplace else, leaving the reaping of the fruit to someone else. It can bring about frustration, even sadness, wondering "why could I not stay and taste the sweetness of my labors?" The disappointment is inevitable unless one has faith and trust that all will reach its proper End.


Mother's words are reflected in our Mission Statement, "A Faithful Community in Service To All.

Perhaps you have had experiences that have left you frustrated, disappointed and sad. One might even say angry. This experience might have come from a broken relationship you have had with someone. You might have lost a job that you so dearly put all you had into. World events have left you despondent. Truly, it might be the Roman Catholic Church, in some of its people or leaders, which by their behavior have let you down terribly. These things have piled on. Now, for some reason you are searching.

All that anyone at Blessed Sacrament Roman Catholic Church can say is, we are faithful. None of us can claim to be perfect, all in agreement with one another about all things or always as kind and thoughtful as we ought to be all the time. We say in our vision statement, "...we endeavor to become a unified community..." and we "hope to be a friendly caring parish..." No one is perfect and everyone is a bit of a hypocrite. What is also true is you are, too, and "there's room for one more" of us here.

We do, though, Celebrate, Educate and take Stewardship of ourselves and the Church. Our Sunday (and Saturday Vigil) Liturgies (Masses/Services) lift us up just because we are with the Lord, in His Sacramental presence. We even strive to sing well and be filled with solid preaching of the Word, and pray together sincerely. Perhaps this is what you need now. You need a place that will celebrate all of life's moments; the ups and the downs, included. Come on in! This might be what God is calling you to. We might not be successful at whatever you might expect of us. But, as one wise old lady said, "I am making it." Well, we are making it.
A Message from the Archdiocese of Miami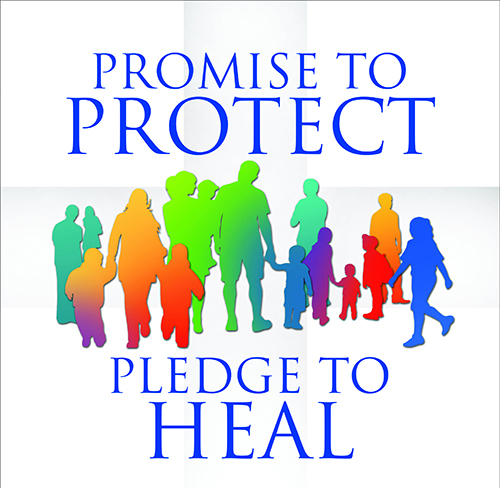 Since 2002, the Catholic Church in the U.S.A. has followed a set of rules initiated by the bishops of the country and approved by the Vatican for dealing with sexual abuse of minors by priest or deacons: The Charter for the Protection of Children and Young People. In the Archdiocese of Miami, the policy includes vulnerable adults.

Every U.S. diocese/eparchy must meet a specific set of requirements. We will share a couple of them each week throughout April during Child Abuse Prevention Month. The Archdiocese of Miami is in compliance and has been each of the 17 years since the inception of the Charter.

* To have a written policy for dealing with sexual abuse of minors by priests, deacons and other Church personnel.
*To appoint a victim assistance coordinator, who is available for the immediate pastoral care of persons who report having been sexually abused as a minor by a priest or deacon.
Credential Monitoring Procedure

The many of you who volunteer in many capacities and ministries, I thank you. You are moving in the direction of being disciples of our Lord and not mere consumers of religion.


Each volunteer was recently mailed the "Credential Monitoring Procedure". This lays out how a person may become involved in a ministry as a volunteer and how one must comply with all Safe Environment requirements. It is quite simple and straightforward. If for some reason you need another copy of our procedure please contact the Parish Office (954)565-1010.


The important matter to remember is we all must be credentialed as being in compliance with the safety requirements: Discernment of the ministry one is to participate in; Initial Application process; Initial Background Clearance and the subsequent five year follow-up; Initial VIRTUS in person training; Monthly On-line VIRTUS ongoing education on keeping people safe; The personal Pledge; Training for the specific ministry one is in.


Keeping up with the On-line VIRTUS education is where we most often lapse. Note that if you forget to do the on-line education for more than three months you MUST catch up or risk suspension from active ministry until it is done. Naturally, not complying with any portion of the policies and procedures may cause one to risk suspension.


If either your ministry Team Leader, the Parish Office Manager (Yvonne Tawfik-Mestre) or I, your Pastor, contact you by phone, letter, e-mail, etc. concerning a matter of compliance please take the matter seriously. Our records of compliance are monitored each year. We want to be the parish with the highest rate of compliance!


If we all did not comply or any number of us did not comply it could bring the parish to a screeching halt.


Proudly, we are a Stewardship Parish where we the members all participate as disciples. We all get involved in ways large and small. Let us keep things running smoothly even as we continue to bring on more and new people to minister here. By the way, feel free to ask others to consider serving just as you serve.


May the Lord continue to bless us all with His Peace!


Sincerely,

Father Bob
St. Vincent de Paul Society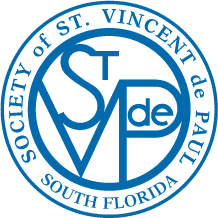 The St. Vincent de Paul Society thanks you for your continuous generosity of non-perishable food and funds for our weekly food program. If you (or anyone you know) is in need, please tell them that a drive thru grocery distribution takes place every Friday from 1:30-4 PM at Blessed Sacrament Church, 1701 E Oakland Park Blvd (entrance to the parking lot is located on NE 33rd Street and will be closed at 3:45). First timers must provide proof of residency in Broward County.
Your Last Will and Testament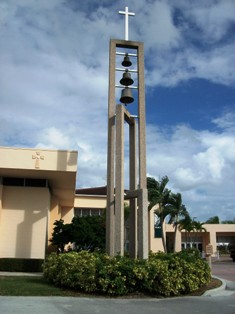 Did you know our parish receives part of its financial support from a Trust?
Yes, we would not be able to continually advance the Gospel here without the foresight and generosity of people who died before us.

To help this parish, your spiritual home, past the time you are a member here remember it in your will. It is painless to do now. It carries on in the future. Remember Blessed Sacrament in a similar way like a child of yours. Large or small, your contribution in a will or trust is helpful to those who will come after us.

Contact the pastor who can direct your efforts.