Striving to become a unified community...
Reverend
Robert F. Tywoniak, M.S.W.,C.S.W.M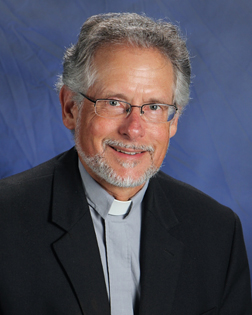 Our current pastor, Reverend Robert F. Tywoniak, (Fr. Bob,) shared with us how the words of Mother Teresa of Calcutta, "I am called to be faithful, not successful," have come to make more sense to him over his time in the priesthood.

One might work years to build up some particular ministry or another in service to God's Church only to be called to something and someplace else, leaving the reaping of the fruit to someone else. It can bring about frustration, even sadness, wondering "why could I not stay and taste the sweetness of my labors?" The disappointment is inevitable unless one has faith and trust that all will reach its proper End.

Mother's words are reflected in our Mission Statement, A Faithful Community in Service To All. Perhaps you have had experiences that have left you frustrated, disappointed and sad. One might even say angry. This experience might have come from a broken relationship you have had with someone. You might have lost a job that you put all your energy and effort into. World events may have left you despondent. It might even be the Roman Catholic Church, in the behavior of some of its people or leaders, have let you down terribly.

These things have piled on. Now, for some reason you are searching.

All that anyone at Blessed Sacrament Roman Catholic Church can say is, "we are faithful." None of us can claim to be perfect, all in agreement with one another about all things or always as kind and thoughtful as we ought to be all the time. We say in our vision statement, "...we endeavor to become a unified community..." and we "hope to be a friendly caring parish..." No one is perfect and everyone is a bit of a hypocrite. What is also true is you are, too, and "there's room for one more" of us here. We Celebrate, Educate and take Stewardship of ourselves and the Church. Our Sunday (and Saturday Vigil) Liturgies (Masses/Services) lift us up just because we are with the Lord, in His Sacramental presence. We even strive to sing well and be filled with solid preaching of the Word, and pray together sincerely. Perhaps this is what you need now. You need a place that will celebrate all of life's moments; the ups and the downs, included.

Come on in! This might be what God is calling you to. We might not be successful at whatever you might expect of us, but as one wise old lady said, "I am making it." Well, we are making it.


St. Vincent de
Paul Society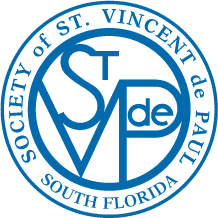 The St. Vincent DePaul Society conducts a drive thru grocery distribution every Friday from 1:30-4 PM at Blessed Sacrament Church, 1701 E Oakland Park Blvd (entrance to the parking lot is located on NE 33rd Street and will be closed at 3:45). First timers must provide proof of residency in Broward County.


Needed In Our
Parish Apostolates
- Extraordinary Ministers of the Eucharist who will visit the Nursing Homes and private homes. You will receive vetting and training for this apostolate. You also must be available to help distribute Communion at Sunday Liturgies.

- The Store of Inspiration: Fr. Bob is interested in interviewing people who might be helpful, organized retailers in our store. Please contact Fr. Bob at the rectory: 954-564-1010


Credential Monitoring
Procedure for all Volunteers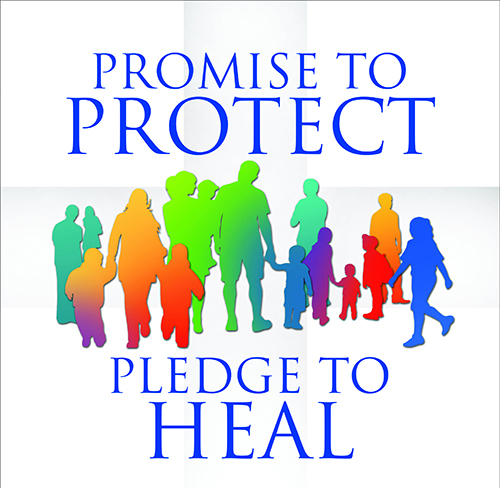 An Important Message
from the Archdiocese of Miami
ARCHDIOCESE OF MIAMI HOTLINE NUMBERS
Statewide (DCF) Abuse Hotline
1-800-96-ABUSE
(1-800-962-2873)
Archdiocesan Abuse Hotline
1-866-802-2873
Victim Assistance Coordinator
Peter Routsis-Arroyo
1-866-802-2873
Check out some of
our memorable moments!
Holy Week at Blessed Sacrament Parish was deeply steeped in Tradition, spirituality and the joy of God's presence. Liturgically, the week walks through the sacred mystery of Christ's passion, death and resurrection.

The Easter Vigil is always the climax of the entire Liturgical year. Beginning at sundown the celebration recognizes God's creation through to Christ's Resurrection.

This year Ed was baptized into the Community of Faith. His wife, Kim, was overjoyed as this was an answer to her prayers. It goes to show Matrimony is a tool of evangelization.

Ed and Kim are shown here with Fr. Bob Tywoniak.

After a long time of no social gatherings due to COVID, the Faithful people of Blessed Sacrament Parish were able to get together and get outdoors. Elders of the Parish helped young families plan and implement the whole event which brought everyone some joy and happiness, especially to our pastor, Fr. Bob. It was held on Sunday after the 10:45am Liturgy. He was delighted to see all the young families gathering and enjoying each other in such a fun way, including a tug-of-war contest. Fr. Bob's side won that event, but it wasn't without some "controversy." A child on the other side said, "That's not fair. Fr. Bob is a priest and the Holy Spirit is on his side!" 😂 Thank the Lord for He is good.