ABCD
Beyond Our Own Parish
We naturally have to support our parish. But we are a larger community than the boundaries of our local area.

Sometimes we do not see all we Roman Catholics do. That is OK. When I was a child, I was taught, "You put up and shut up!" That meant we do what is right and good and do not expect special recognition. People are in need, and we simply serve the Lord through them.

The ABCD addresses needs and projects for the care and service of others that no one parish can do alone. Surely, most parishes do many service projects in their own areas as we do. But, there are things to be done in the three counties of our Archdiocese that needs the combined work of all parishes.

You will note there are many projects and service institutions the ABCD supports. There is the preparation of the clergy, parishes and missions that are in poor neighborhoods that cannot support themselves, and all kinds of social service agencies. As Church we render service to people out of many locations and agencies of our Church in South Florida.

Then there is what is done here at home in our parish that the ABCD has funded.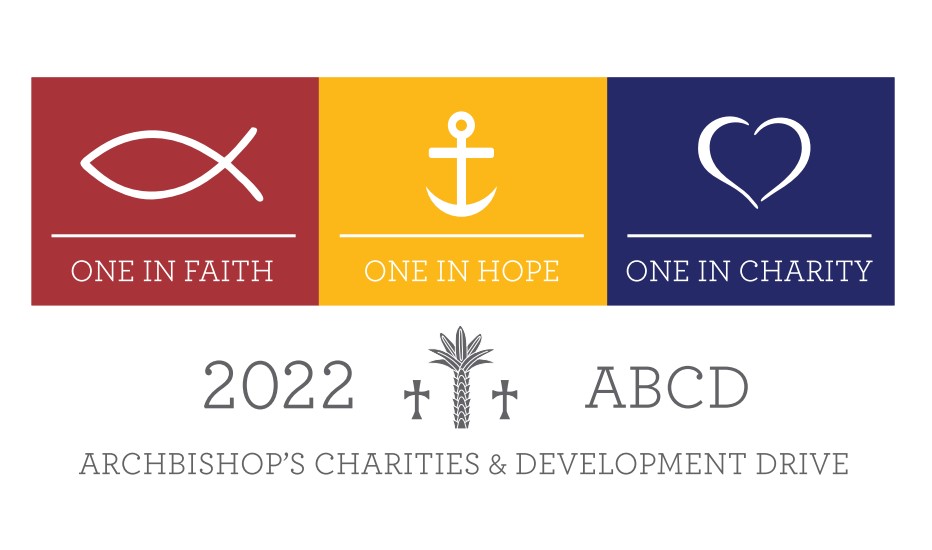 Archbishop's Charities & Development Drive
Over the years I have been pastor of Blessed Sacrament Parish I have appealed to the ABCD funds. Yes, there have been members of this parish that needed specialized assistance that we and our St. Vincent de Paul Society could not handle on our own. At times one of our Agencies funded by the ABCD provided the help. At other times I wrote a grant that directly aided the family!

Therefore, besides our 6% tithe (donation) to the parish we tithe (donate) 2% to the ABCD. We go beyond our own needs and desires to help others.

Soon you will receive information and pledge documents in the mail. Or, you will receive documents we will give out next weekend. We each will make our pledge to the ABCD and pitch in to help beyond our parish.
Please remember to designate
"BLESSED SACRAMENT PARISH"
when making your gift to ABCD so we get credit toward our goal of
$62,000!