The History of our Community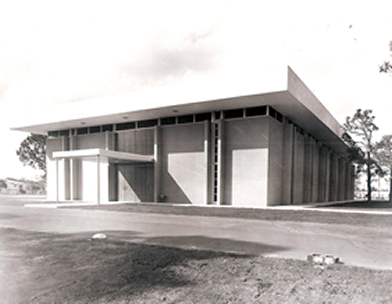 Established in 1960 under the direction of Father Joseph Cronin, Blessed Sacrament attained parish status with Father Bernard Boudreau serving as its first pastor. Masses were celebrated at Beachcomber Restaurant and Baird Case Funeral Home until the construction of a church in 1963, dedicated in the same year. The Woman's Club, formed in 1960, worked for more than thirty-five years organizing fund-raising activities that have supported the parish and its various outreach efforts and aided capital constructions such as a rectory, a social hall completed in 1968 and a bell tower in 1977.
Parishioners participate in an array of ministries: An active St. Vincent de Paul Society serves the needy weekly by distributing groceries to hungry families and by helping with crisis utility and rent notices. A monthly Ascending Life program provides senior citizens with lunch and recreational activities, fostering a sense of community. Prayer groups and Bible study encourage spiritual growth, and parishioners support youth group activities by holding an annual garage sale that attracts hundreds of neighbors from nearby communities.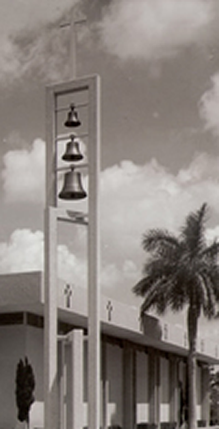 On September 25, 2011 Blessed Sacrament Roman Catholic Church Celebrated it's Golden Jubilee.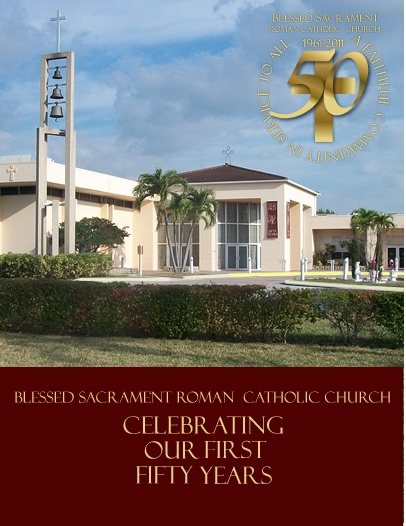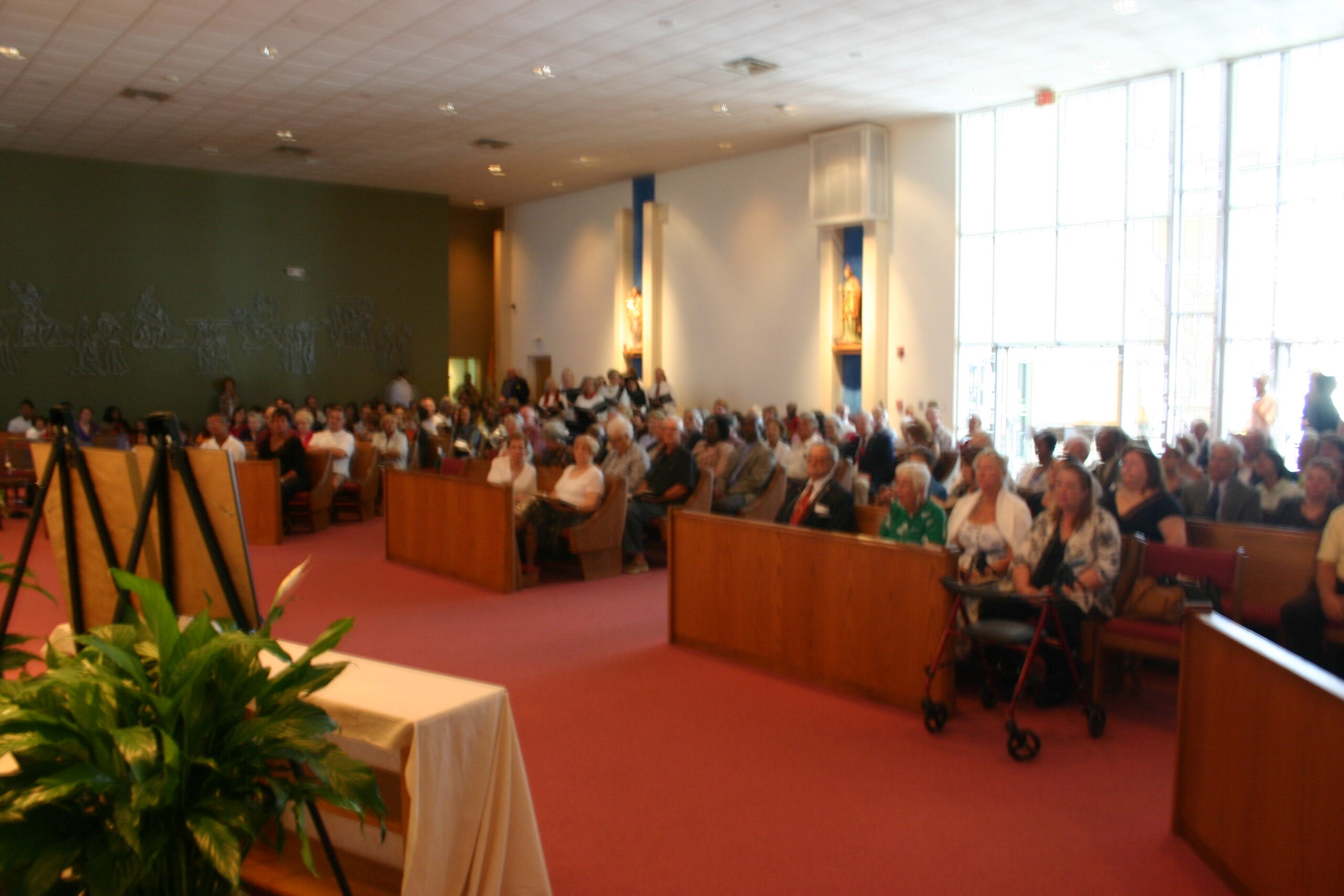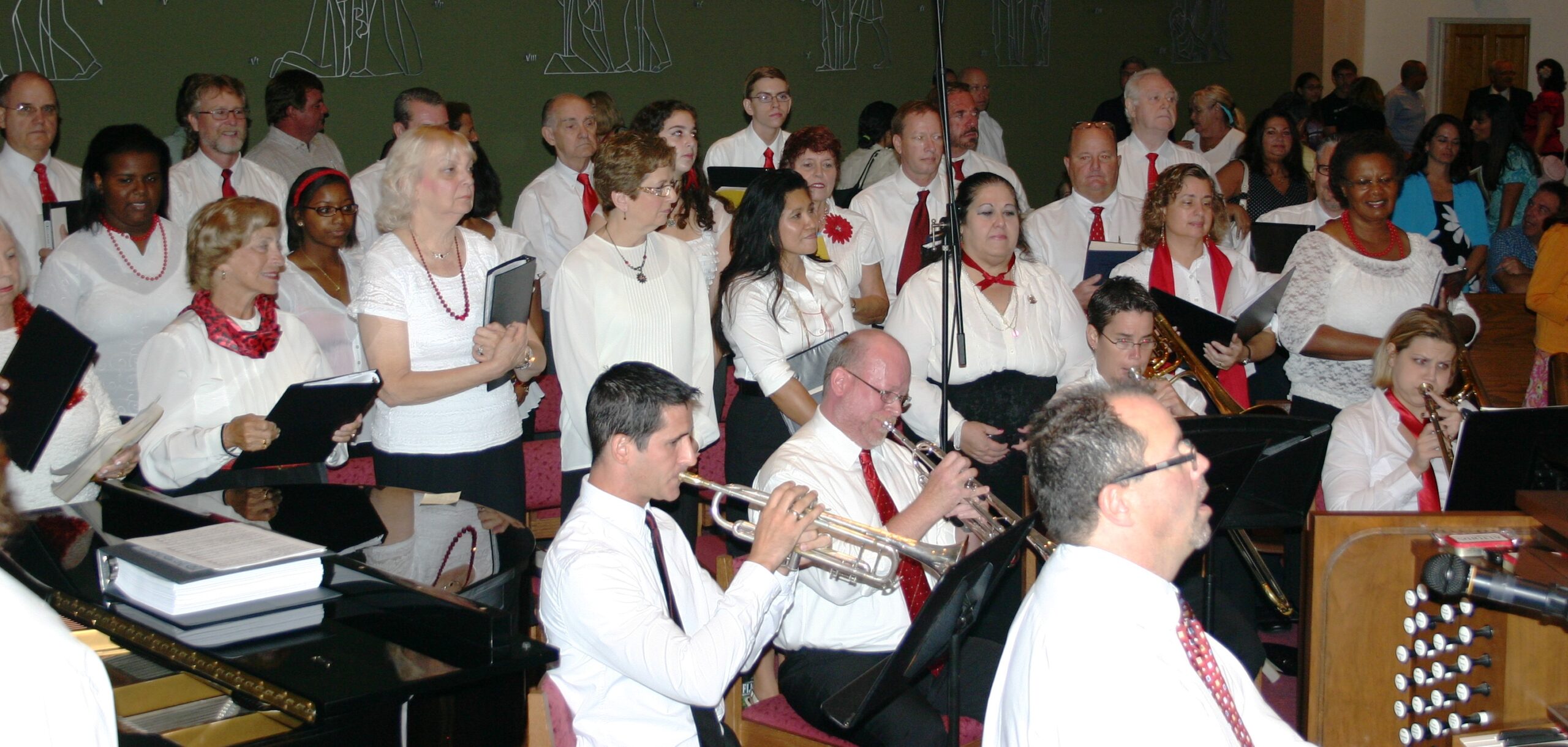 Archbishop of Miami, The Most Reverend Thomas Wenski celebrates Mass with Reverend Robert F. Tywoniak, Pastor