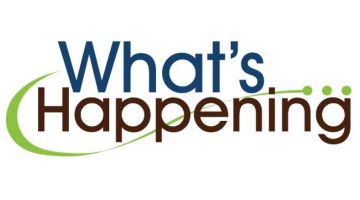 Stay up to date with important news.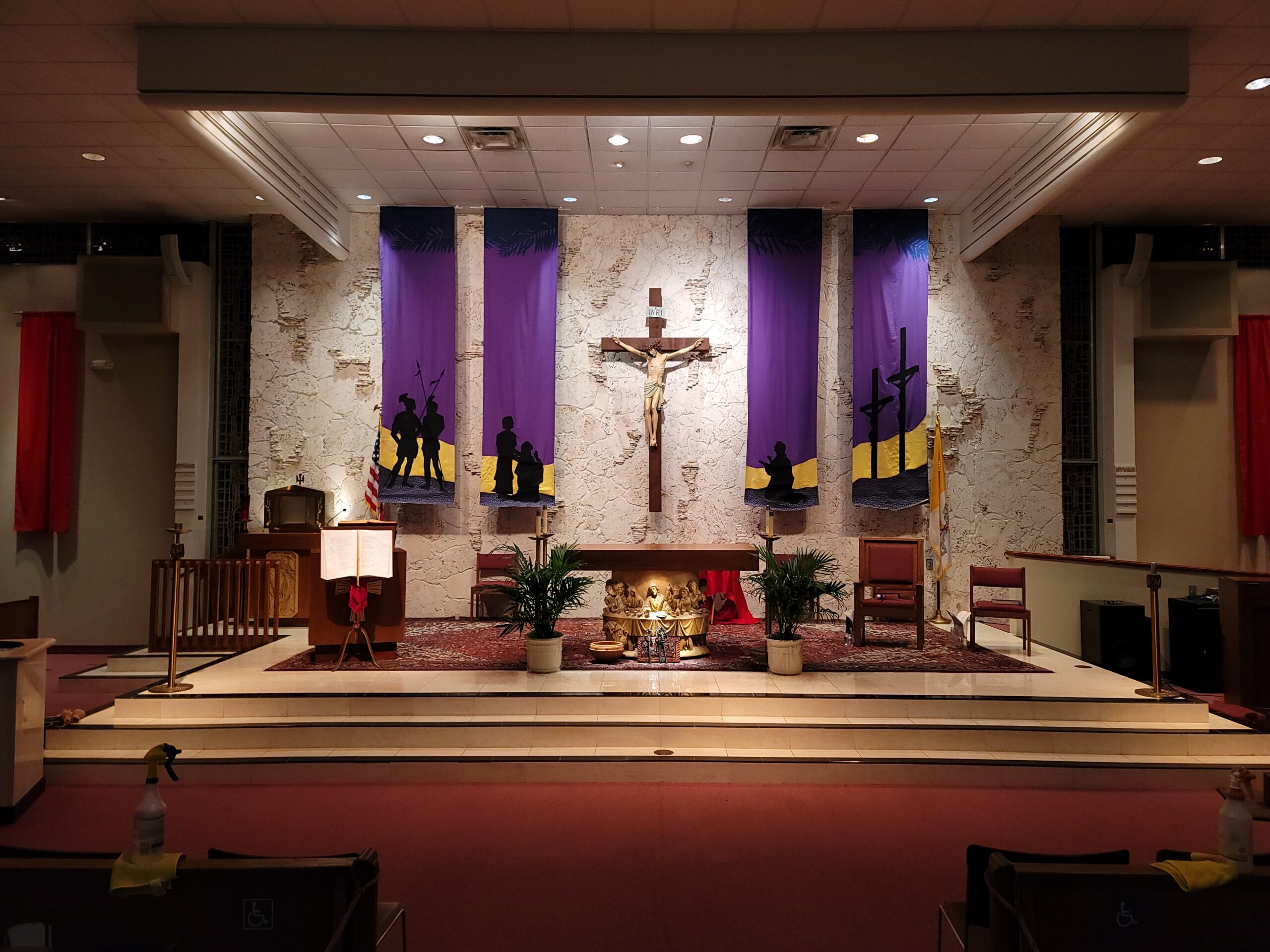 Thanks for viewing our site and sharing in Father Bob's weekly reflections on the Sunday scriptures.

This is our parish church decorated for Good Friday and the Easter Vigil. For Good Friday you will note the mural on the back wall that surrounds the crucifix. This depicts Mary and others, such as the beloved diciple at the foot of the Cross. The mural was finished by our "in house" artist, a member of Blessed Sacrament Parish, Brian Fitzgerald. Brian maintains a studio in the historic district of Fort Lauderdale, Florida. He specializes in works made of fabric.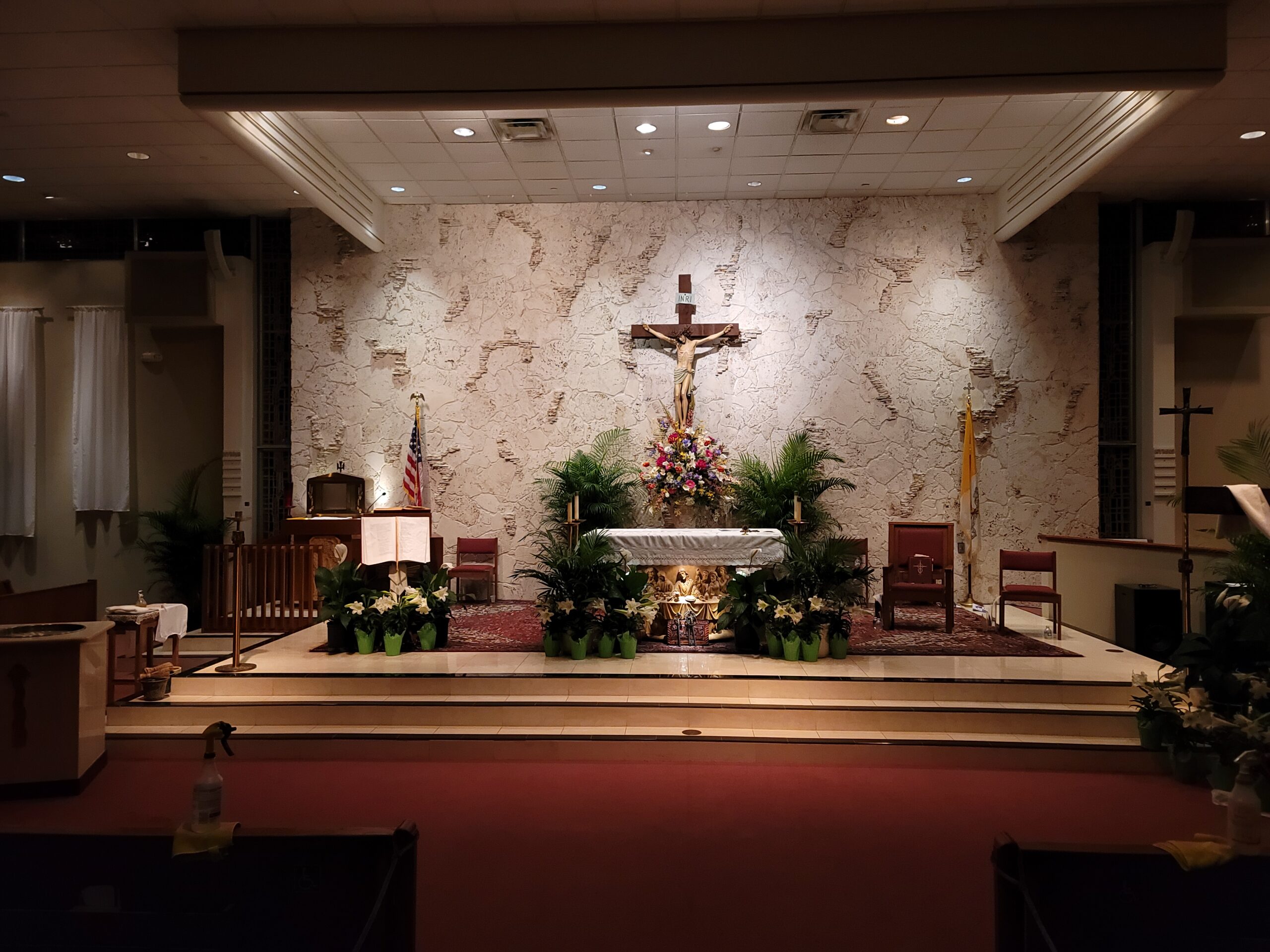 The arrangement of the sanctuary for Easter is designed and set in place by our set design and work crew. They are Bill, Ed, Dennis, Carlos with help from the Pastor, Fr. Bob.

Come visit us during this Easter Season. It lasts through the Feast of Pentecost.

A kind donation from you to our work here at Blessed Sacrament Parish is welcomed. Besides this informative website, we provide uplifting Liturgies on the weekend. The Sunday celebration also challenges you through the Scriptures. Moreover, the parish supports the provision of food and other services people are in need of.

Simply go to our online giving button. We appreciate your support to keeping our work in the name of God moving forward.

Peace be with you.
---
Registration for COVID-19 Vaccine
The Collins Community Center targets vulnerable seniors who have received an invitation to be vaccinated. These are seniors who have disabilities, vulnerabilities, or other disadvantages that preclude them from accessing the COVID-19 vaccine sites run by the Florida Department of Health. If you feel you qualify for a COVID-10 vaccine as a vulnerable senior, call the City of Oakland Park at 954-630-4335, Monday-Friday, 8am to 5pm, to schedule an appointment.

To schedule an appointment for a vaccination in Broward county, visit: http://browardcovidvaccine.com

As vulnerable seniors are assisted and more vaccines become available, the City of Oakland Park will continue to partner with the Florida Department of Health to provide vaccines to the general senior population. Non-vulnerable seniors will be added to a waitlist to be served as extra vaccines become available. For more information, or to get on the waitlist, please call
954-630-4335
---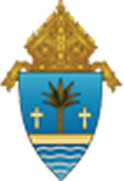 Message from the Archdiocese of Miami
Development Office
1.  Giving isn't just about donating. It's about making a difference. Be a part of the difference by making a gift today! www.isupportabcd.org
2.   One of the easiest ways for you to support the mission of the Church, is to leave the Archdiocese of Miami or any of its parishes, schools, or agencies a bequest. A bequest is a gift made to charity in your will or trust. Contact the Office of Planned Giving for more information, (305) 762-1112.
3.   "Thomas answered and said to him "My Lord and my God!" Jesus said to him, "Have you come to believe because you have seen me? Blessed are those who have not seen and have believed" – John 20: 28-29
How many times in our stewardship journey do we find ourselves to be a "doubting Thomas" before we proclaim, "my Lord and my God"?